South Apalachin Baptist Church
Welcome to South Apalachin Baptist Church website. As you visit our website, we would like to invite you to join us as we seek to know God and to make Him known. If you do not have a place to worship, or are visiting this area, we would love to have you fellowship with us.
Psalm 100
Shout joyfully to the LORD, all the earth. Serve the LORD with gladness; Come before Him with joyful singing. Know that the LORD Himself is God; It is He who has made us, and not we ourselves; We are His people and the sheep of His pasture. Enter His gates with thanksgiving And His courts with praise. Give thanks to Him, bless His name. For the LORD is good; His lovingkindness is everlasting And His faithfulness to all generations.
Pastor Dan
and Peggy
Crane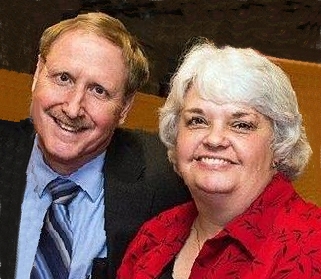 See the top Menu bar for Church Services and Directions.

For an overview of our church ministries, click on Church Brochure under the left Menu.